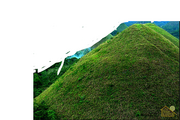 Try saying that 3 times fast! This large hill is as big as a castle, no kidding. A herd of wild horses live there, grazing grass all day. Their is a sign that says Do not bother or feed the horses. Other animals live here, like hares, bunnies, bees, and other cute bugs and mammals. 
Horses are going missing. If you are an animal with a good nose, you can scent the horses to a tiny little forest of trees. Find the mystery, shape this with roleplay, and earn a good donut, and 500 gold from the horses (lol).
Ad blocker interference detected!
Wikia is a free-to-use site that makes money from advertising. We have a modified experience for viewers using ad blockers

Wikia is not accessible if you've made further modifications. Remove the custom ad blocker rule(s) and the page will load as expected.