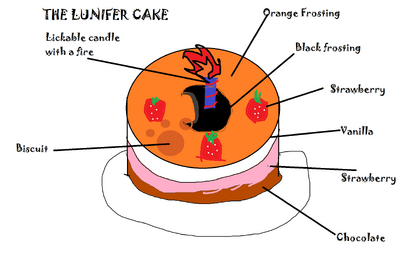 Lunifer baked a cake for this wiki, for all to share. He can bake it again and again for people to taste. Post in the comments if you want to take a slice of beautiful cake. It has more than 1 flavor, nut free, and very delicous for all to share and enjoy. Lunifer isn't always interested in baking, but normally just can like any other normal somebody.
Ad blocker interference detected!
Wikia is a free-to-use site that makes money from advertising. We have a modified experience for viewers using ad blockers

Wikia is not accessible if you've made further modifications. Remove the custom ad blocker rule(s) and the page will load as expected.